*Personalisation service temporarily not available
Our personalisation service is temporarily unavailable. Of course all your favourite shoe care valets, brushes and shoe trees are still available without engravings. We still produce the leather loops for on the shoe trees. Please note that they take at least 7 days to ship
Are you looking for a special, unique and personal gift?
With our personalization service, we can turn a nice gift into a special gift, by laser cut engraving. An elegant engraving transforms every gift into a unique and personal gift for your loved ones.
Personal engravings are the perfect gift for special occasions. For example, the graduation of your children, the wedding anniversary of your parents or a birthday of your loved one. With our laser engraving, it is possible to engrave a name, initials, date, logo or even a message in our products.
Many of our products are very suitable for engraving. For example our shoe care valets, brushes or shoe trees. Send us a message and we will help you with any question. At the moment we plan all engravings on certain dates, due to the high setup costs.
Laser dates:
Week of October 10. (Order deadline October 6.)
Week of November 21. (Order deadline November 21. 13:00)
Week of December 12. (Order deadline December 12. 13:00)
Personalised products are shipped the same week or the week after placing the engraving.
Direct order:
Shoe trees
Shoe tree labels
Shoe care valet
Brushes
Important to know
Because of their larger size, the Distinctivo and beechwood valets cannot be engraved directly into the wood. Instead, they are provided with a brass looking plate. The Distinctivo has the plate on the inside of its lid and the beechwood valet has it on the front.
How does it work?
Indicate what kind of engraving you want and we will arrange it for you. At the moment we process all personalized orders at a fixed time in the month. This is due to the high start-up costs of the process. Prices for engraving a shoe care valet starts at €15, depending on the size of the engraving. The valets will be shipped a week after the engraving deadline.
You need the engraved product earlier? No problem! With our express service, we can deliver the product within a few days. Please note that we charge a €30 fee for the rush order in addition to the €15 for the engraving, due to the high start-up costs. The €30 fee is only calculated once per order. If you order multiple engraving products, you only pay €30 once.
In case of an express delivery we can be reached at:
Tel: +31 (0)20 2611 746
E-mail: support@distinctly-different.com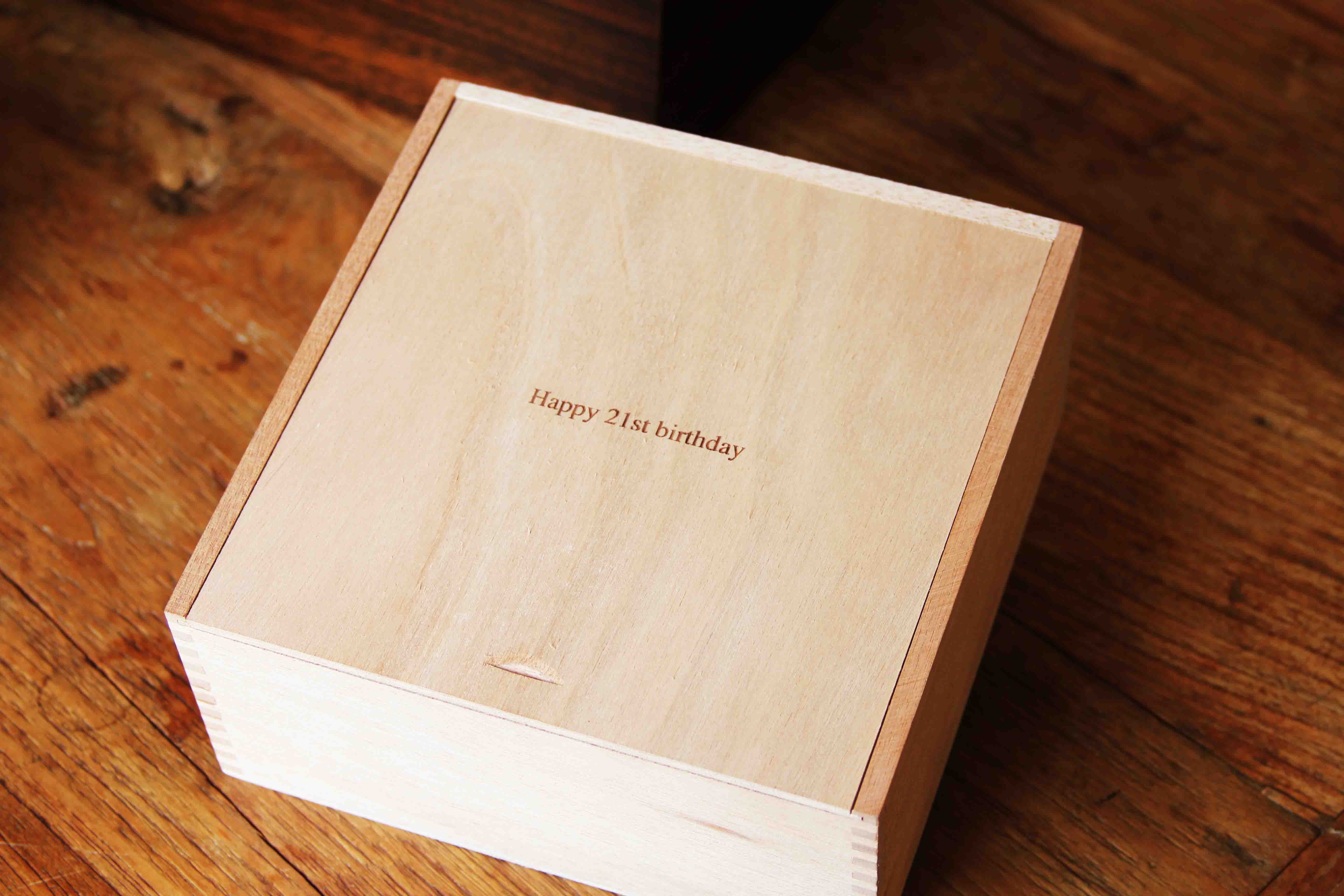 Pricing:
| | |
| --- | --- |
| Shoe trees | €45,- |
| Shoe tree labels | €7,50 |
| Brushes | €27,50 |
| Shoe care valets | |
| - Small | € 15,- |
| - Medium | € 19,50 |
| - Large | € 22,50 |
| - Plate engraving | € 17,50 (only available in pre-set size) |
| Express delivery | €30 set-up costs + cost of engraving |
Font sizes